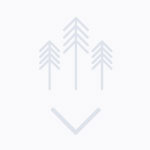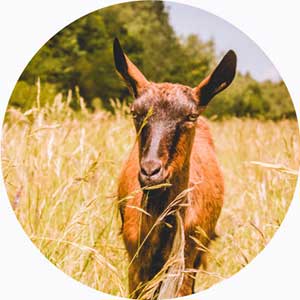 About Western Grazers
Blue Tent Farms, dba Western Grazers, is the preferred grazing company for HOAs, utility companies and government agencies across the state. We have an established workforce of both goats and herdsmen. We hail from beautiful Northern California and strive to be the foremost eco-friendly grazing service throughout the state.
Our approach varies with the specific needs and expectations of each site. Each job is different, so we will determine the number of goats and the time needed to achieve your goal based on your objectives. We are happy to discuss your site with you and explain what the best options are. Get a quote from us or contact us for more information.

Homeowners Associations
Goats can help your HOA with noxious weed control, invasive plant removal, and reduction of fire fuel loads in your neighborhood. Goat grazing is also an environmentally sustainable method of clearing unwanted vegetation.

Municipalities
Whether your municipality needs help reducing wildfire risk, removing vegetation from difficult terrain, or putting a dent in the spread of invasive plants, goat grazing provides a greener way to control vegetation that's also easy for the municipality, and usually loved by the residents.

Private Landowners
Our goats do a great job of clearing brush, weeds, and other unwanted plants from your property. If you're searching for an environmentally friendly weed control method, goat grazing can be the answer. In high fire risk areas, goats can also reduce fire danger and create firebreaks.

"Demand for Grazing Goats Is Growing Like Wildfire"
"Across California and the West, goats are being dispatched to overgrown patches of land to chomp down vegetation and help create firebreaks to prevent fires from jumping from wildlands to homes and businesses."
"Goats, sheep reducing California's fire risk one bite at a time"
"To lessen the threat posed by the brittle underbrush and those thick clumps of grass, landowners and the state are literally removing it bite by bite. Hungry animals are increasingly replacing hand crews, tractors and mechanized weed mowers."
"Goats march through Elk Grove to clean up railroads"
"Using goats is a more sustainable alternative to mowing the growth, which might also spark a fire."